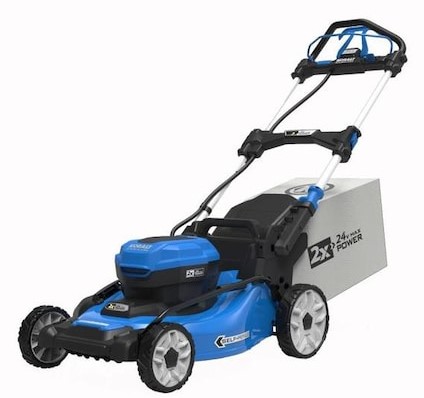 Kobalt is launching a new dual battery platform to expand the use of their 24-volt battery system to a wider array of tools. This platform is launching initially with a 20-inch self-propelled lawn mower. Accoring to Lowe's sources with two 5.0 ah batteries (yes they appear to be coming back, more on that later), it will have 60 minutes of run time.
Key Mower specifications:
– Brushless motor provides maximum performance power
– 2×24-Volt platform is compatible with all current Kobalt 24-Volt Max
Tools and Outdoor Power Equipment
– 20-In steel deck offers long lasting durability
– 3-In-1 mulching/bagging/side discharge offers versatility for any mowing style
– Self propelled rear wheel drive, with variable speed control,
for maximum control and handling
– Telescopic folding handle allows for convenient vertical storage
– Single-lever, 6-position deck height adjustment to quickly adjust for your
preferred grass height
– One-handed handle folding mechanism for storage and bag access
– Push button start for easy operation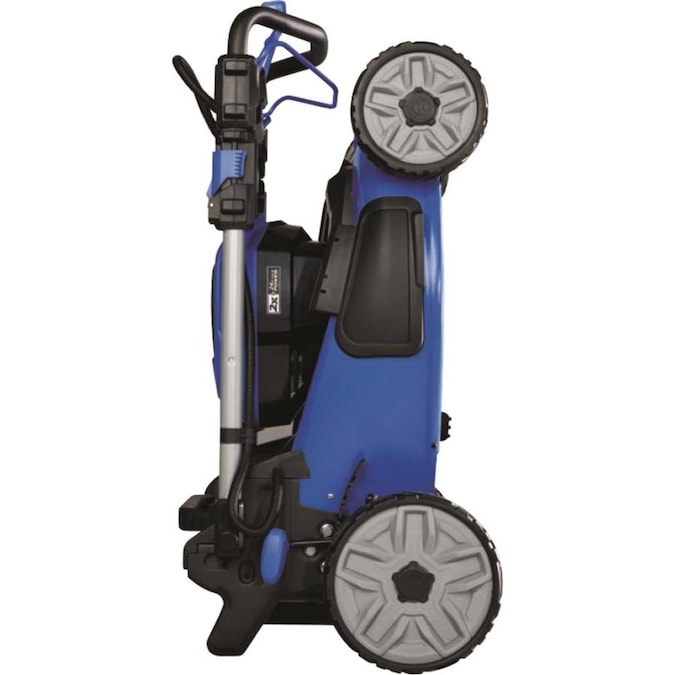 One other feature that this mower has is the ability to be stored upright to reduce storage space. As this mower is battery powered there is no oil or gas to spill.
Launching with the mower, will also be a new dual bay charger. This appears to be a smaller version of the four port charger that is already out. This makes sense customers not in the 24-volt platform already would probably be annoyed to have to cycle batteries on and off a single charger. It remains unclear at this time if the charger is sequential (most likely) or simultaneous (unlikely).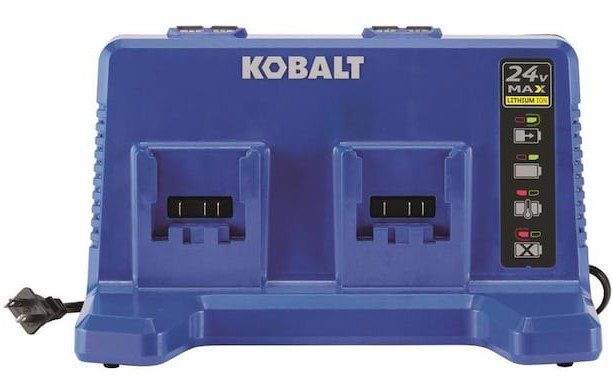 The specs for the mower initially listed the mower as having 5.0 ah of capacity, which was met with some skepticism as Kobalt had previously had a 5.0 ah battery but pulled it from the market around the same time they launched a 6.0 ah battery. Now in 2020, Kobald has also added a 4.0 Ultimate Output battery based on 21700 lithium -ion cells. This new battery has left Kobalt fans wondering if other 21700 cell based battery will be released. Unfortunately, the 5.0 ah batteries included with the mower appear to be based on the previous generation 18650 lithium-ion cells. Based on images of the battery compartment, there appears to be plenty of room for the 6.0 ah battery and dual 4.0 ah ultimate output batteries.